About
BORRELLY, Technical spring washers designer.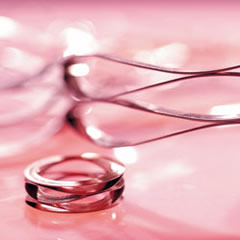 Always striving to innovate
Borrelly has specialised in designing and producing spring washers since the early 1970s. Dominique Borrelly took the reins of the company in 1990 and has continued its growth through a policy of continual innovation. Numerous investments in human and technical resources ensure that the company's products are at the leading edge of technology.

Borrelly aims to achieve sustainable national and international development, and has set up appropriate facilities to attain its objectives:
Several functional production units suited to innovative manufacturing techniques.
An inspection laboratory equipped with optical, static and dynamic measurement equipment.
High-tech expertise
Borrelly designs and develops very high quality technical products. Its spring washers are round elastic parts which can store a maximal amount of energy for their unit volume and which are ideal for highly complex problems. The in-house engineering and research department studies every requirement and solution individually, and proposes tailored manufacturing and production processes right from the design stage.
The company's high-tech expertise is attested by EN 9100 and ISO 9001 certifications, obtained in 2004 and renewed in 2007.
This is why Borrelly has been selected as a preferred partner by numerous major players in industries from aeronautics and aerospace to Formula 1 motorsport and nuclear power.
Supplier Directory Categories
Borrelly Spring Washers is listed in these categories: