About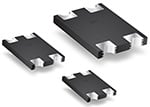 Bourns, Inc., is a leading manufacturer and supplier of position and speed sensors, circuit protection solutions, magnetic components, microelectronic modules, panel controls and resistive products. Headquartered in Riverside, California, USA, Bourns serves a broad range of markets, including automotive, industrial, consumer, communications, non-critical life support medical, audio and various other market segments.

With innovative new technologies, products and solutions, there are more reasons to partner with Bourns than ever before. Product lines include precision potentiometers, panel controls, encoders, resistor/capacitor networks, chip resistors/arrays, inductors, transformers, resettable fuses, thyristor-based overvoltage protectors, line feed resistors, gas discharge tubes, telephone station protectors, 5-pin protectors, industrial signal, irrigation and petroleum protectors, CATV coax protectors, and more.

Bourns' demonstrated expertise in technology integration, assembly processes, packaging technology and product launch control results in faster time to market. Knowledgeable Bourns engineers provide a valuable, cost-effective resource across multiple environments and a broad range of applications that ensure enhanced functionality and compatibility from the design stage through manufacturing.

Our goal is to satisfy customers on a global basis while achieving sound growth with technological products and services of innovative design, superior quality, and exceptional value. We commit ourselves to excellence; to the continuous improvement of our people, technologies, systems, products and services; to industry leadership; and to the highest level of integrity.
Supplier Directory Categories