About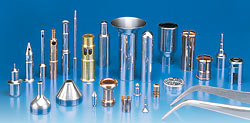 Braxton is an ISO 9001:2008 certified manufacturer of precision deep-drawn eyelets, deep drawn metal enclosures and housings, offering high accuracy and repeatability with tolerances to ±0.0001". We can deep-draw parts to 0.006" (0.15mm) OD, with wall thicknesses as low as 0.0005" (0.013mm). Maximum length is 2.250" (57.15mm), and length-to-diameter ratios greater than 55:1 are attainable. Finished part tolerances are as low as ±0.0001" (0.00254mm), with surface finishes to 10 micro inches RMS.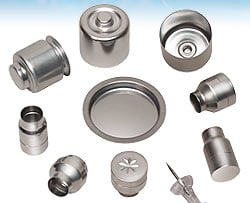 Braxton serves the medical, communications, aerospace, specialty automotive and electronics industries, consistently meeting the most unique size, tolerance and finishing requirements of the most challenging applications. Components can be deep drawn from a variety of metals including stainless steel, copper-based alloys, titanium, precious metals and glass-sealing alloys. Slotting, flaring, hole punching and more can be performed on the same production machinery without secondary handling for cost-efficient intricate designs.
Braxton Manufacturing was founded in 1964 in central Connecticut, an area internationally known as a center of precision tool and die making with a highly skilled work force. In 1972, a second manufacturing facility was opened in southern California to supply deep-drawn components to our growing west coast customer base.
Today, the 60,000-square-foot Watertown, Connecticut facility and the 30,000-square-foot Tustin, California facility are modern, state-of-the-art production plants that provide identical engineering and production capabilities on both coasts. We currently meet the demanding requirements of customers in a wide range of industries, including medical, communications, aerospace, specialty automotive and electronics.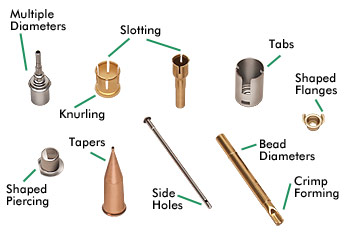 Braxton's engineering department and proprietary drawing machines consistently meet the unique size, tolerance and finish requirements of the most challenging applications. If you have critical parts requirements, contact Braxton today to learn how our precision deep drawing process can provide you with enhanced production efficiencies and cost savings over traditional manufacturing methods.
Supplier Directory Categories
Technical Articles