About


Bry-Air was founded in 1964 and has been a customer-focused leader in the field of desiccant dehumidification for over 40 years. The company is one of the leading manufacturers of dehumidifiers and desiccant dehumidifier products and systems for technically complex applications with critical quality requirements in both industrial and commercial markets. A worldwide presence has been developed through licenses and joint ventures to better serve our global customers.
Products
Bry-Air's dehumidification systems are engineered and manufactured to consistently provide reliable, complete solutions for moisture removal challenges on nearly every continent. The company has a wide-range of standard products. Bry-Air is distinguished by its unique ability to custom design and manufacture a system to optimally solve a specific customer problem.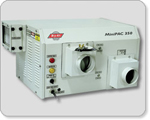 The MiniPAC is an ETL rated standard compact product with a CFM range from 100 to 600. The VFB line for more demanding applications ranges from 300 to 100,000 CFM. Bry-Air is also a leading supplier of desiccant cassettes or modules to major Customer Air Handler manufacturers.
Bry-Air's plastic resin dryers range in size from 900to 7500 lbs per hour with the complementary loaders and stainless steel hoppers. Bry-Air also offers the MDS Series dryers to eliminate condensation on plastic processing molds with CFM ranges from 300 CFM to 30,000 CFM.
Typical Applications
Bry-Air's technical expertise developed over 40 years has helped customers with applications in industries such as: pharmaceuticals, food, electronics, medical, military, storage, education, restaurant, water treatment, surface preparation, plastics and many others to solve their unique moisture removal problems as follows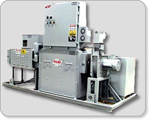 Services
Bry-Air prides itself on being a customer focused organization. Our stated mission is to be the preferred supplier of desiccant dehumidification products and services. At Bry-Air customer service is not a department, it is an attitude. We listen to our customers. That's why we added things like emergency 24/7 service, a national service organization with the expertise to service any brand of desiccant dehumidifier and a preventative maintenance program to ensure the readiness of your equipment. Of course, we carry a complete line of replacement parts, most of which will be shipped within 24 hours. We will even stock a specific part for you, if you request it.
Supplier Directory Categories
Bry-Air, Inc. is also listed in these categories: