About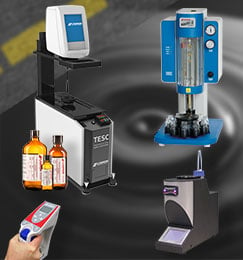 Cannon Instrument Company offers a full line of automated viscometers and rheometers — from portable to benchtop, with applications ranging from petroleum and cosmetics to polymer and asphalt. Increase reliability, save time and money and lower operating costs, all while enjoying the backing of CANNON's world-class technical support.
Cannon Instrument Company® delivers value to our customers by providing the highest quality instruments, services, and certified reference materials for the characterization of viscosity, rheology and other physical properties. At Cannon Instrument Company, we strive to be the trusted world leader in viscosity and physical property characterization.
Cannon Instrument Company has earned international acclaim for the quality of its viscosity-related products and services since its founding in 1938 by scientist, inventor, and educator Dr. Michael R. Cannon. The company's longstanding emphasis on production of premier-quality test equipment has kept CANNON at the cutting-edge of research and development.
Supplier Directory Categories
CANNON Instrument Company is also listed in these categories:
Technical Articles