About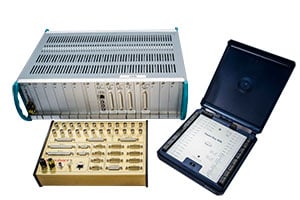 Computer Aided Solutions, LLC. dba CAS Data Loggers is a distributor of data loggers, data acquisition systems and paperless chart recorders. We sell directly to end users and also work through a network of distributors and resellers throughout the United States, Canada, Central and South America.
Our datalogging models from over 17 manufacturers can model nearly any parameter including Temperature, Humidity, Current/Voltage, Transients, Events, Pulse, pH, Air quality and more.
We have been in business for over 20 years, and actively involved in selling data loggers and real-time systems since 2001. Our dedicated Applications Engineers have over 100 years of total experience with different types of data acquisition and test and measurement equipment. Let our staff provide you with pre-sales consulting to help you select the most appropriate product for your application. We can also recommend sensor and transducers to go with the data logger.
As a true rarity among distributors, we also provide FREE on-call technical support for all of our products and repair services. Just give us a call to get immediate help or send in an email and we will contact you within one business day.
We offer in-house temperature calibration service to customers in every industry including medical, life science and laboratory applications. We can also provide you with official Certificates of Calibration and NIST-Traceable Calibration as proof of regulatory compliance.
Our additional value-added services include custom system design, on-site installation, wiring and packaging, engineering and design services and turn-key systems.
Supplier Directory Categories
CAS DataLoggers is also listed in these categories:
Technical Articles