About
Valve and pump design, development and production
CEME, servicing the industry since 1974
CEME undisputed worldwide leader for solenoid pumps, top global player for solenoid valves.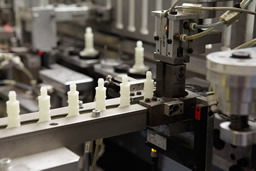 Our History
CEME's experience in the production of industrial valves and pumps dates back to 1974, when the company was established by Renzo Miotti.
In the 1980s and 1990s, CEME expanded its businesswith skill, innovation and dynamics, multiplying its application sectors and product range, specialising in the design and development of fluid control components: electro-valves, solenoid valves, pressure switches, flow meters and complete accessories. The evolution occurred through the implementation of an engineering department and advanced assembly lines.
In the 2000s, CEME extended its influence beyond Italian and European borders.The opening of the production facilities in China (Zhongshan), a hub fully dedicated to the Asian market, dates back to 2005. In2006, the purchase of ULKA triggered a true escalation of production processes which led to strong growth, higher sales and a larger customer portfolio thanks to the initiated globalisation. The solid present and future full of possibilities allow CEME to design new products with the consolidation of its market share in China and the United States, continuous valve and pump design, development and production perfection and the choice of ideal solutions for every customer.
Today Ceme is recognised as the undisputed worldwide leader for solenoid pumps and a top global player for solenoid valves.
Our Mission
To be the world point of reference in the solenoid valve and pump market. We invest in innovation, to create increasingly more functional products; we use high quality materials to obtain excellent results; we want to be the ideal technical partner for all customers.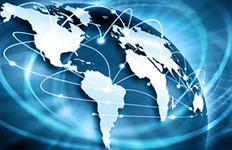 Distributors
The CEME sales force is flanked by a structure of partner distributors located in 50 countries, that supply CEME brand electro valves, pumps, pressure gauges and transducers and provide tailored customer service. These highly skilled partners independently manage client portfolios and guarantee a widespread, competent organisation which is completed by a logistics service that provide customers with quality and prompt service. Contact us to find your closest distributor or if you are a distributor interested in working with CEME.

Supplier Directory Categories