About
The World's Best Valves®
CGIS has been in business for over 35 years and has played a key role in sculpting the valve and valve automation industry into what it is today.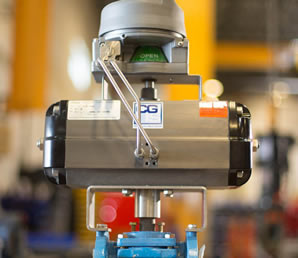 CGIS has been working with the highest performance industrial valves, controls, and automation since 1980. We pride ourselves on our extensive experience and unique knowledge as we know that it is our competitive edge. Our commitment to understanding the application, well before a dollar is spent, ensures our customers always get the right valve.
Our staff is comprised of industry veterans who are continually upgrading their skills and knowledge through our in-house education program. Our unique knowledge is why CGIS is the trusted partner to the world's leading engineering, mining and mineral processing, oil and gas, energy, oil sands, power, pulp and paper, chemical, and water and wastewater companies across six continents. Whether the project demands best in class performance or a valve configuration that will adequately fit the bill, we will make sure you have the right valve for the job.
Supplier Directory Categories
CGIS is also listed in these categories:
Technical Articles