About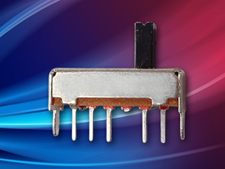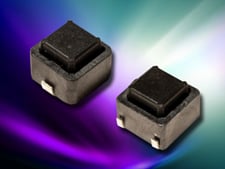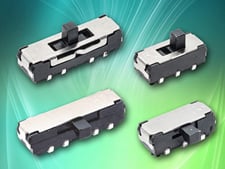 Market Leadership through Design Innovation
With the company's roots founded in 1928, C&K Components has built a position of leadership by providing one of the broadest lines of quality switches and a superior level of customer service. C&K combines the history, products and experience of three of the industries leading suppliers: C&K Components of Newton MA, USA; the Rudolf Schadow Company of Berlin, Germany; and the Jeanrenaud switch company of Dole, France.
Design Innovation
C&K Components is a leader in interface and switch technology as well as smart card and high reliability connector products. C&K offers more than 55,000 unique part numbers that are built, priced and delivered as standard catalog items, including a comprehensive range of toggle , rocker, pushbutton, rotary, key, slide, DIP, thumbwheel and illuminated switch products, along with smart card and high-reliability connectors.
As the preferred manufacturer of components for computers and peripherals, communication devices, consumer, industrial and appliance products, instrumentation and test equipment, and automotive products and assemblies, C&K services more than 20,000 companies and distributors worldwide.
Market Leadership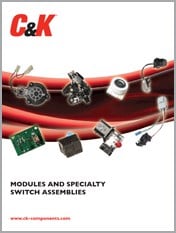 C&K is committed to providing customers with leading edge technology, and improving product performance and reliability through quality and production facility enhancements. C&K leads the industry in the design and manufacturing of micro miniature tactile switches; zero ppm defect manufacturing capability on all automotive grade products; and state-of-the-art design centers in Europe, North America and Asia, with complete in-house testing facilities in each region; and is a specialty supplier of high reliability space connectors and smart card interconnect devices. C&K offers flexible manufacturing capable of scaling production from prototype design through volume production. Coupled with world class machining, precision high speed stamping, plastic and rubber molding, surface plating and overmolding, the company also offers a wide range of value-added solutions, from wire leads and harnesses to complete front panel assemblies.
As an ISO 9001-registered company, C&K strives for complete customer satisfaction through continuous improvement and defect-free performance by means of a high percentage of automated assembly, ongoing training programs, internal audit teams, Six-Sigma design methodology, process capability analysis, statistical process control and supplier quality initiatives.
C&K Components has built its reputation as being a customer first organization, providing superior support, flexibility and solutions at competitive prices. Whether it's a standard, special or custom product or design, C&K will deliver a cost-effective engineered product for all application-specific requirements.
Supplier Directory Categories
Technical Articles