About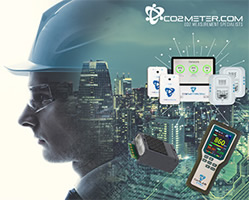 "Our Mission is to provide best-in-class gas detection, monitoring, and analysis solutions, while ensuring the safety, education and long-term business of our partners and customers worldwide."

Often identified as the "leading source" for gas detection, monitoring, and analytical solutions, CO2Meter continues to focus on the development of solutions for customers. Since its incorporation in 2006 CO2Meter works diligently to utilize the latest, proven gas sensing technologies to solve the urgent needs of our partners. By providing unique, high quality, sensors and devices CO2Meter strives each day and in each customer interaction to provide education about gas detection and monitoring, and to ensure the health, welfare, and safety of the public.

Our extensive array of business partnerships includes companies in restaurant, beverage, agriculture, indoor air quality, scientific, medical, research and academic markets. As one of the most trusted gas detection and monitoring manufacturers, CO2Meter designs and manufactures more than 350 different devices and technologies in use by customers in more than 150 countries around the world.

One of the hallmarks of the CO2Meter business is its knowledgeable and customer focused technical sales and engineering support teams. Our staff is ready to assist you from your initial application inquiry all the way to post purchase engineering support to ensure that you purchase the correct device for your application and that the device works correctly once your receive it.
Supplier Directory Categories
Technical Articles


CO and CO2 - What's the difference?
(Gas Sensing)
The differences between carbon monoxide (CO) and carbon dioxide (CO2) are important, but the gases are often confused. While they may sound the same they are completely different gases with different... (
View Full Article
)