About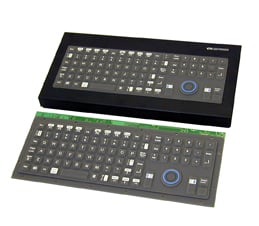 CTI Electronics, a Connecticut Corporation, was founded in February 1986, with the goal of becoming the premier resource for high reliability, operator input devices. In addition, CTI could be counted on as a reliable partner in developing new products and providing long-term support and availability. Their products are based on their extensive experience that includes, among other resources, access to patented technology.

At CTI Electronics, they design, manufacture, and stock a complete line of:
Industrial keyboards
Joysticks
Trackballs
Industrial Mouse Products
All their products are made in the USA at their Stratford, CT plant. Engineered rugged from the ground up, all CTI products are compatible across all platforms.
In addition to high reliability, only CTI can provide the long-term support for the breadth of products such as theirs, since they design and build all critical components to control both quality and future availability. The mission of the company is to apply their design innovation and expertise in ergonomics, so as to provide the most reliable and easy to use operator input devices, and to support these products on a long-term basis.

Supplier Directory Categories
CTI Electronics Corporation is also listed in these categories:
Technical Articles