About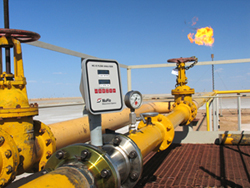 Cameron's Measurement Systems Division
(Formerly NuFlo Measurement Systems)
Cameron's Measurement Systems Division designs, manufactures and distributes measurement and control instrumentation for the global oil and gas and process control industries. The Division was established in 2003 as a result of the acquisition and merger of three well respected companies: Barton Instrument Systems, Halliburton Measurement Systems and PMC Global Industries. Since then, the Division has acquired North Star Flow Products, Caldon, Inc., and the technologies of Polartek 2000 Ltd. and Sentech AS.
Each of these companies brought to the Division decades of experience, loyal customers and competitive strengths such as field-proven product brands, worldwide sales and distribution channels and strategically situated teams of instrumentation professionals. Today the Division is a leader in four key product sectors: chart recorders, turbine meters, flow analyzers and positive displacement meters and is setting the standard for flow computers, sampling systems, ultrasonics and water cut analysis. Flagship product brands include BARTON®, NUFLO™, CLIF MOCK™ and CALDON®.
UK Operations (Formerly Barton Instrument Systems)
The UK Operation of the Measurement Systems Division services European, Middle East and African customers. Situated in Bognor Regis,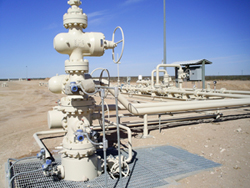 West Sussex the UK Operation also has regional sales offices in Aberdeen, Dubai and Algeria which support a network of independent distributors and representatives.
Caldon® Ultrasonics Technology Center
Acquired in 2005, Caldon, Inc. brought to the Measurement Systems Division a technically superior line of advanced transit time ultrasonic products and systems for both the petroleum and nuclear markets. Today, the Measurement Systems Division continues to support ultrasonic offerings from its state of the art technology and manufacturing center in Pittsburgh, PA.
Cameron (NYSE:CAM)
In May 2005 NuFlo Measurement Systems was acquired by Cameron (NYSE:CAM) a leading provider of flow equipment products, systems and services to worldwide oil, gas and process industries.
Supplier Directory Categories
Cameron - Measurement Systems Division is listed in these categories: