About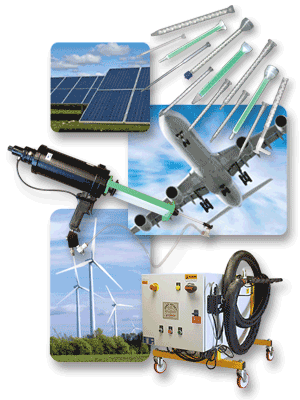 Cammda started in 1975 in a unique position as a distributor of most US manufactured dispensing products. This meant Cammda was exposed to virtually all of the various metering technologies and made to understand their relative strengths and short comings; an understanding denied to most equipment manufacturers because of their competitive positions. This knowledge has led to the development of Cammda's own proprietary metering technology and has put us in the position of knowing the best product for the applications. The addition of Dispense Pak™ in the late 1980's further enhanced Cammda's knowledge base.
Cammda is in the unique position of being able to test and try competing dispensing cartridges and determine which is the most practical for a given application without corporate bias. Our degassing and tolling equipment has allowed us to develop and improve products for our customers.

Having an exemplary Quality Assurance department we can document product traceability from the time it was made to the time it is used.
Cammda Corporations custom packaging of aerospace adhesives and/or sealants is processed in a manufacturing facility whose Management System is certified as being in conformity with AS9100 and ISO9001:2008. Cammda has printing capability with extensive experience in developing and printing (WHMIS) right-to-know labels. Our packaging facility has also provided the equipment manufacturing wing with a "proving ground' for its development. Much of the filling is done with our metering machines. All of this combined makes us uniquely able to provide our customers with intelligent dispensing solutions.
Supplier Directory Categories
Cammda Corporation is also listed in these categories: