About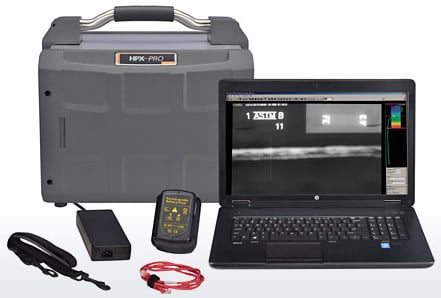 Carestream NDT is a worldwide provider of X-ray imaging systems and products for non-destructive testing (NDT) including: computed radiography (CR) systems, digital system plates and cassettes, digital image archiving, film, chemicals, processing equipment and accessories.
Our innovative solutions enable our customers' success and help create a safer life for people around the world through the inspection of critical components in the aerospace, transportation, oil and gas, mining and energy industries. With our award-winning products, Carestream remains at the forefront of technological advancements in imaging for NDT applications.
Exceeding our customers' expectations in the markets we serve worldwide is our highest priority, and our ability to adapt and partner with customers makes it easy to do business with us. Our customers are the beginning and the end of everything we do. We understand and fulfill their needs in ways that are meaningful to them to help them excel in today's competitive markets.
Carestream has the radiology and IT expertise to help NDT professionals improve global communication of critical and time-sensitive image sharing and review. We have global sales and service teams, strong product platforms, solid market positions and a trusted brand â?? and we are committed to helping NDT professionals control costs while maximizing product investments.
With an employee base passionate about delivering high-quality solutions to our customers, a portfolio of market-leading products and the financial strength to invest in our future, we are poised to build on our past success and continue to innovate and grow. We are proud to be part of the Onex (TSX: OCX.TO) family of companies since 2007. Onex is one of Canada's largest and most respected corporations.
Supplier Directory Categories