About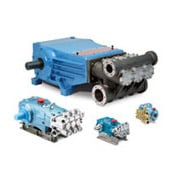 PUMPS ►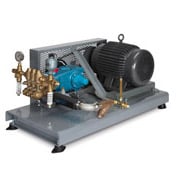 CUSTOM SYSTEMS ►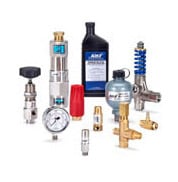 ACCESSORIES ►
With over 40 years of experience, Cat Pumps has proven to be the most dependable high-pressure triplex piston and plunger pumps in the market. For fast delivery, we stock repair parts, accessories, pumps and usually ship within 24 hours of order being placed.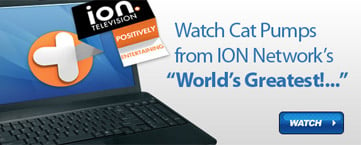 Our unique design provides easy field servicing and routine maintenance with no special tools required. Sales and service support are readily available with distributors in every U.S. state, southern provinces of Canada and an extensive world-wide distribution network. With field-proven dependability in applications around the globe, Cat Pumps provides the best value for virtually any complex wash systems. In fact, Cat Pumps still has pumps running after more than 30 years of reliable service. By continuing to invest in new products and technologies, we provide the innovation you've come to expect from Cat Pumps.
By providing proven, quality triplex positive displacement pumps, Cat Pumps has earned a reputation for exceptional product durability and reliability. Industries served include:
Vehicle Cleaning
The Process Industries
Government & Military
Agriculture
Food Processing
Misting/Cooling/Fogging
Commercial Cleaning
Manufacturing
Oil & Gas
Many More
Customers select our pumps due to the low-life cycle cost, which provides exceptional value over the life of the system.
Cat Pumps' global mission is to exceed every customer's expectation for quality, reliability, product availability, delivery and technical support. This mission is the foundation of our company's ongoing success.
END USERS

For information pertaining to users of Cat Pumps' products, please click on the link below.

DISTRIBUTORS

For information pertaining to our distributors or if you are interested in becoming a distributor, please click on the link below.

OEM

For information pertaining to original equipment manufacturers, please click on the link below.

Supplier Directory Categories
Cat Pumps - High Pressure Pumps & Systems is also listed in these categories:
Technical Articles

Cavitation Troubleshooting
(Pumps)
Cavitation can cause serious damage to your pump and system. Review these common conditions and solutions to help eliminate unnecessary downtime and maintenance costs. (
View Full Article
)

Extended Storing
(Pumps)
For systems that are used in a seasonal application or as a standby system, proper precautions must be taken to preserve the life of your pump/pumping system when subjected to extended storage. To... (
View Full Article
)