About
Founded in 1955, CECOR designs and manufactures Sump Shark sump cleaners and industrial carts used primarily by the machining industry. We also manufacture material handling carts and tilt trucks for material handling across a wide range of industry. We offer a full line of parts and accessories to support and enhance our products. CECOR products are designed and manufactured in the U.S. at our facility in Verona, WI.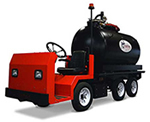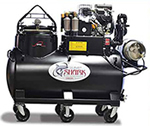 Our products help customers work smarter, faster, better and safer. For over sixty years we have built quality, powerful, durable equipment that our customers depend on.
YOUR ADVANTAGE — Patented Designs & Innovation
We work closely with our customers to develop new products. From filtering methods for sump cleaners to our smart cube design and unique dumping frame, CECOR® continues to find ways to make the job easier.
PROVEN — Over 60 Years in Business
CECOR® has been designing and manufacturing sump cleaners and carts since 1955 (the longest in the industry). Our friendly, knowledgeable customer service and technical support teams have combined experience over 50 years. We use high-quality components including heavy-gauge steel, long-wearing, chemically-resistant industrial pumps, hoses, valves and wheels. Our products are built to last in an industrial environment.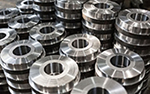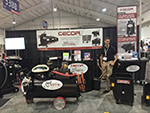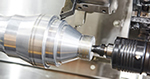 TRUSTED — Small precision shops to fortune 500 companies
CECOR manufactures two product lines: Sump Shark sump cleaners and heavy-duty dumping containers. These products are used by small machine shops to fortune 500 companies. Scrap is collected, recycled or disposed of as part of the manufacturing process. CECOR product lines have always been about this part of the process. Today with high speed, computer programmed tools, systematic chip removal and coolant filtering is essential to maximize production and protect million dollar investments.
RESPONSIVE — Exceptional Customer Care
At CECOR, we don't mind making adaptions or modifications to our standard line, if changes will help with your application and we can do so affordably. We also stock consumables and replacement parts for equipment and in most cases, can ship the same or next day.
BETTER, FASTER, SAFER — and Smarter
Our products help customers handle metalworking maintenance better, faster, safer and smarter. CECOR Sump Sharks remove collected, filter and transport industrial fluids and solids. No more grueling shoveling and time-consuming, manual cleaning. Less machine downtime. Less labor and material costs.
CECOR carts are designed to perform punishing service on the factory floor. They're made of 12 gauge steel with fully welded seams. High quality, heavy duty industrial wheels and casters stand up to the most rugged loading and are still easy to move by hand. Capacity and configurations specifically for the loading requirements of machine tools offer another distinct advantage. Putting heavy loads on wheels eliminates wrestling barrels, boxes or totes of metal chips and scrap.
Supplier Directory Categories
Technical Articles