About
Microwave Antennas developed and manufactured within 100MHz to 40GHz frequency range
Cobham Antenna Systems, Microwave Antennas develops and manufactures high specification antennas - directional, multi sector and sector, robust omni and ultra wideband - for Military, Defence, Security, Satellite and Commercial applications. Robust and proven in the field, our antennas are used by leading communication businesses worldwide.
Applications include Tactical Communications, Link16, Radar, Unmanned Systems, UAVs, Robots, IED Countermeasures, COFDM, GPS, Telemetry, Satcoms, Security, Surveillance, WLAN, WiFi, WiMAX/LTE, RFID, TETRA/PMR, Maritime, Broadcast and Cellular DAS.
Development, testing, manufacturing, sales and technical support are carried out at a single UK location. Antenna development projects are undertaken for our customers. Plus, we have more than 1500 existing antenna designs available.
Chelton Ltd trading as Cobham Antenna Systems, Microwave Antennas
COMMERCIAL
Cellular, PMR & Tetra
Broadcast,WiMAX & LTE
RFID, WLAN, Transit
MILITARY & DEFENSE
Radar, Missile, IED CM
Tactical Comms, Link16, Unmanned Systems
SATELLITE
Ground Based, GPS
Mobile Satcoms
Thuraya
SECURITY
COFDM, Covert, Tracking, Surveillance, Counter Terror, Cellular DAS








Supplier Directory Categories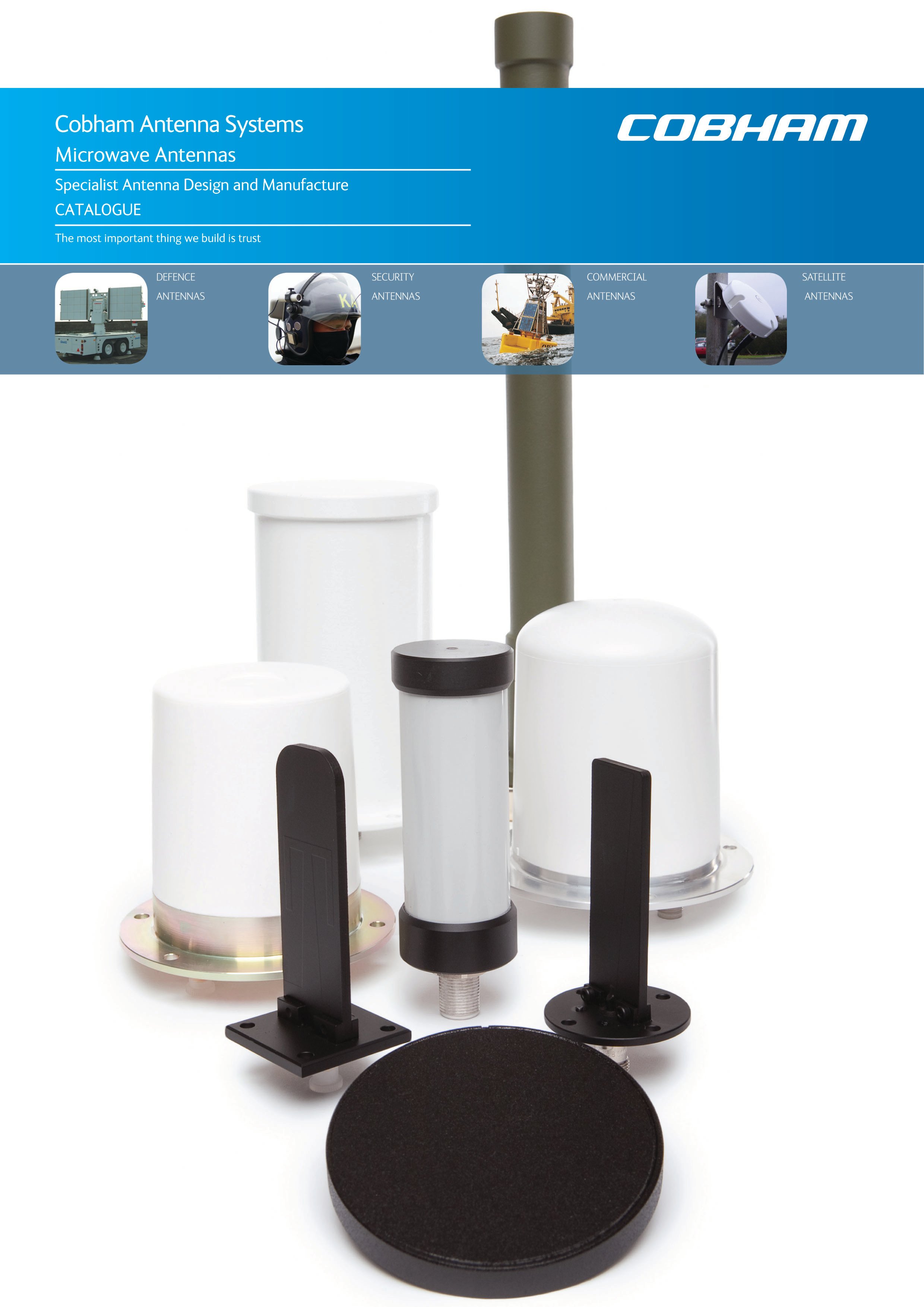 Technical Articles