About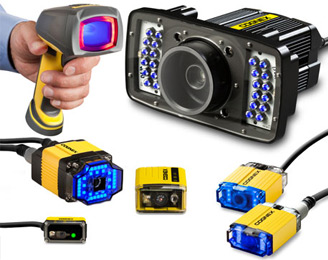 Cognex Corporation is the world's leading provider of vision systems, vision software, vision sensors and surface inspection systems used in manufacturing automation. Cognex is also a leader in industrial ID readers.
Cognex vision helps companies improve product quality, eliminate production errors, lower manufacturing costs, and exceed consumer expectations for high quality products at an affordable price.
Cognex serves an international customer base from offices located throughout North America, Europe, Japan, Asia and Latin America, and through a global network of integration and distribution partners. Cognex is publicly traded over the NASDAQ under the symbol CGNX.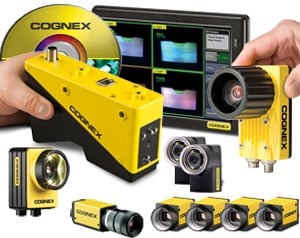 Global Leader in Machine Vision & Industrial ID
Cognex vision technology helps companies improve their manufacturing quality and performance by eliminating defects, verifying assembly and tracking and capturing information at every stage of the production process. Smarter automation using Cognex vision and ID systems means fewer production errors, which equates to lower manufacturing costs and higher customer satisfaction.
Complete Family of Machine Vision Products
Cognex provides the broadest range of products in the vision industry, enabling their customers to meet all of their machine vision requirements with a single vendor. They provide industrial-grade products that meet the highest standards of reliability and can tackle the most challenging vision tasks and the toughest manufacturing environments found anywhere.
Vision Systems: In-Sight® vision systems are unmatched in their ability to inspect, identify and guide parts. These self-contained, industrial grade vision systems combine a library of advanced vision tools with high-speed image acquisition and processing.

Vision Software: VisionPro® software combines the power and adaptability of advanced programming with the simplicity of a graphical programming environment. A library of powerful, proven vision tools allows for total hardware independence.

ID Readers: DataMan® image-based barcode readers quickly and reliably read 1-D barcode and 2-D Data Matrix code that has been stamped, etched, or otherwise formed directly on surfaces of manufactured items.

Vision Sensors: Checker® vision sensors deliver easy, affordable vision sensors that replace photoelectric sensors for more reliable inspection and part detection. These all-in-one vision sensors include a built-in camera, processor, lighting, optics, and I/O capable of detecting and inspecting up to 6,000 parts per minute.

Web and Surface Inspection Systems: SmartView® inspection provides comprehensive surface and web inspection of products that are manufactured in a continuous fashion, such as metals, paper, non-wovens, glass, and plastics. Utilizing the right combination of lighting, image capture, and image processing software, the SmartView inspection system provides reliable detection, identification, and visualization of defects.
Supplier Directory Categories
Cognex Corporation is also listed in these categories:
Technical Articles