About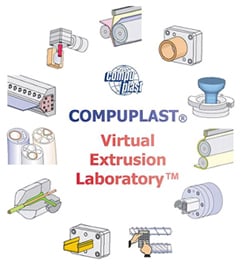 Compuplast International Inc. is a leading provider of advanced simulation tools for the analysis and design of plastics processing equipment, training and support. Compuplast provides its customers with the highest value products in order to ensure a healthy financial growth and provide a workplace that encourages professional development.
Since its beginnings, COMPUPLAST has focused on the development of PC based, user-friendly, CAE software for the simulation, analysis, design and troubleshooting of plastics processing operations. The software is based on the over 50 years of combined industrial experience of the Compuplast Associates and their cooperative research at the Centre for Advanced Polymer Processing and Design (CAPPA-D), at McMaster University, in Hamilton, Canada.
Compuplast specializes in developing advanced extrusion simulation software while also offering computer simulation tools and engineering services for Thermoforming, Blow Molding and Injection molding.
Compuplast also specializes in products and engineering services for all types of extrusion die design including:
Flat Die Design for sheet extrusion and extrusion coating
Spiral Die Design for tubular film and pipe extrusion
Profile Die Design for plastics and rubber
Coextrusion Die Design for all applications
Compuplast has also used its simulation and engineering expertise to help companies develop very specialized, custom dies for their proprietary processes.
As an international organization, Compuplast cooperates closely with industrial researchers as well as several universities around the world to make sure that the products contain the latest technology and theories that have been proven by sound research methods and field tested. Compuplast is also involved in R&D and consulting projects with several corporations for process simulation, optimization, and equipment design.
Supplier Directory Categories
Compuplast International Inc. is also listed in these categories: