About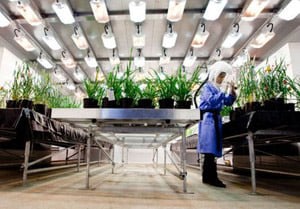 Established in 1964, Conviron is the world's largest supplier of controlled environment systems for plant science and agricultural biotechnology research.
From small reach-in chambers to full-scale growth houses and custom solutions – Conviron systems can be found in small start-up facilities to many of the world's largest and most prestigious research institutions in over 90 countries.
Conviron's global sales, distribution and service network offers a comprehensive suite of value-added services that encompass the entire life-cycle of your project. From early-stage design through to installation, project commissioning and on-going maintenance and support – we have you covered. A company representative is available to assist you in determining the products most suitable for your research.
Products
Plant growth
Tissue Culture
Arabidopsis
Germination
Incubation
Seed storage
Insectary
Supplier Directory Categories