About
Global Netting Solutions
Using our core product technologies, Conwed partners with customers to develop innovative product solutions.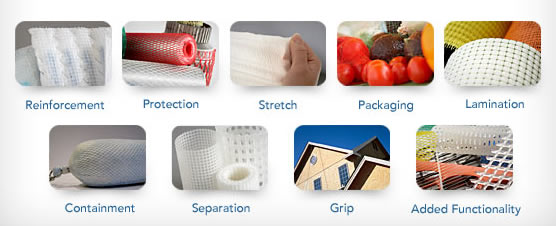 Conwed is the industry leader in providing innovative and comprehensive plastic netting solutions. Their complete line of high-performance plastic products are used in applications for reinforcement, containment, protection, stretch, lamination, grip and separation. Conwed proudly serves major markets including Landscape, Building & Construction, Filtration, Disposables, Home Applications, Agriculture, Packaging, and Transportation. Conwed is headquartered in Minneapolis, Minnesota.
Turning Great Ideas into Better Products
From concept to commercialization, Conwed combines state-of-the-art engineering and R&D with world-class customer service and support to address and fulfill the unique requirements of every order. Because they are experts in plastic extrusion and orientation technologies, they can custom tailor their products to meet exact manufacturing specifications.
Delivering Answers Across Town…and Around the Globe
As the only netting producer with production facilities on two continents, Conwed's four worldwide manufacturing plants and dedicated distributors deliver timely and affordable netting solutions to businesses around the world. Conwed Global Netting Solutions is a Leucadia national company (NYSE: LUK), and markets products in the United States, Europe, Asia, and Latin America.
Supplier Directory Categories
Conwed Global Netting Solutions is listed in these categories: