Profile Home
About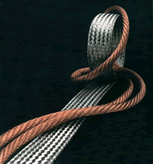 Cooner Wire Company began originally as Service Cable and Wire, from a small Los Angeles office in 1957. Under the leadership of John Cooner, it flourished in industry applications and expanded to its present location in Chatsworth, California. While Southern California remains the headquarter location for Cooner Wire Company, offices in various other locations are maintained in order to better serve the needs of customers in those immediate areas.
Experience
As a pacesetter in the definitive specialty wire and cable industry, Cooner Wire has relied upon their continuing years of experience to assist and solve complex electronic problems with their resource of experienced personnel. Cooner Wire has emerged as the cutting edge to the multilevel needs of national, corporate and private institutions worldwide.
Goals
Our goals include all necessary efforts required to improve our ability to produce and maintain excellent quality coupled with timely product availability. It is also our goal to maintain a perpetual effort towards new product development, non-catalog items for the majority of our sales, and to that end, we welcome your requests for items not catalogued.

A Message from the President
"It is the intent of Cooner Wire company to make available to our customers the knowledge and experience we have acquired through many successful years of producing application cables and accessories. It is our desire that, as much as possible, our customers be able to receive from Cooner Wire a product that meets their needs rather than manipulating their need to fit our product. We enjoy the work that we do, and we are committed to continued product and service improvements for the benefit of our customers."
Cooner Wire maintains a thorough selection of shelf stock wire products and the capabilities to manufacture solutions from a broad spectrum of items.
Uninsulated, Solid, and Stranded Conductors
Litz Wire and Cable
Braided Cables
Miniature Coaxial Cable
UL Recognized Flexible Power and Ground Cables
Miniature Hook-Up Wire and Cable
Ultra-Miniature, Ultra-Flexible Insulated Wire and Cable
Medical Instrument Wire and Cable
Miniature Electrode Wire and Cable
Ultra Flexible Multiconductor Cables
Custom Cable Assemblies
Included among the typical conductor base materials and extruded insulations we can offer are:
Conductor Materials

Extruded Insulations

Bare Copper

FEP

Nylon

Gold, Silver, Nickel, or Tin-Plated Copper

PFA

Polyester

Stainless Steel

PVC

Polyethylene

Tinsel Wire

ETFE

Polypropylene

Various high-strength alloys

TPE

Silicone Rubber
In addition, submit a product request or call us with your variations and specialty requirements. You will like the way we handle your inquiry-your order.
Technical Articles

Wire & Cable Glossary
(Wire and Cable)
Alternating Current â€" Electrical current that periodically and regularly reverses its direction. The frequency of the Change in flow is expressed in cycles per second (Hertz or Hz) Ampere â€" A... (
View Full Article
)