About
CorDEX Instruments - the Global Leader in the Design, Manufacture and Marketing of Intrinsically Safe and Explosion-proof Cameras
CorDEX Instruments Inc, is a leading manufacturer of intrinsically safe and explosion-proof inspection and imaging devices that include digital cameras, ultrasonic testers, laser distance meters and infrared (IR) windows. Our products play pivotal roles in a wide range of industrial, commercial and government activities across the globe.
Pioneers in the intrinsically safe camera industry, the company has been at the forefront of design innovation since its foundation in 2009. From predictive maintenance (PdM), condition monitoring (CBM), non-destructive testing (NDT) to government standards enforcement, CorDEX offers the widest selection of intrinsically safe cameras and inspection devices for beginners to pros.
With offices in the US and UK and the largest installed intrinsically safe camera base in the world, CorDEX offers its customers unparalleled service and the best post-sale technical applications support available.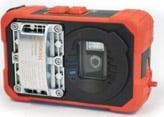 Intrinsically Safe
Digital Cameras


Intrinsically Safe
Thickness Gauges


Explosion Proof
Laser Distance Meters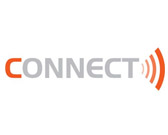 Software



Infrared (IR)
Windows
Contact CorDEX today for more information on products that help you achieve new levels of electrical inspection safety, efficiency and accuracy.

Supplier Directory Categories
CorDEX Instruments Inc. is listed in these categories:
Technical Articles

IR WINDOW CERTIFICATION GUIDEBOOK
(Optical Components)
IR Windows are installed into electrical equipment to enable thermographers to view inside without removing the panels. IR Windows are installed into host electrical equipment which is then certified... (
View Full Article
)

IR WINDOW TRANSMISSION GUIDEBOOK
(Optical Components)
This guidebook explains the factors affecting transmission through an Infrared (IR) window (as used in a practical electrical inspection application). Learn how different IR window types affect your... (
View Full Article
)