About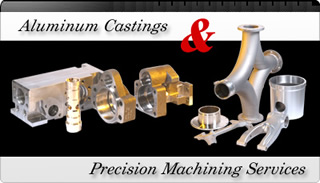 Corbitt Manufacturing Company is a provider of contract manufacturing services. Their focus is providing Original Equipment Manufacturers the manufacturing services they require to be competitive in the markets they serve. Corbitt Manufacturing Company strives to offer the best quality, delivery, performance and value for their customers.
Corbitt serves the transportation, appliance, machinery and equipment, construction and various other industries. Their services include; aluminum casting, machining, engineering services and tooling. Corbitt is centrally located in St. Charles, Missouri.
Corbitt's casting operation has four furnaces, each capable of supplying molten aluminum to multiple gravity tilt pour lines. Cast parts can range in size from 1 to 75lbs. Permanent mold castings have advantages when compared to castings produced by other casting methods such as better surface finish for an improved appearance, good grain structure that permits better strength characteristics and less porosity than other casting methods. Permanent molding provides tighter tolerances than other casting methods. This minimizes machining cost. Permanent molding also allows the possibility to cast in parts such as: studs, nuts, bushings, pipes, and any other integral parts.
Corbitt's machining operation includes 11 CNC Machining Centers. They are proficient at most metal cutting processes as well as wire and RAM EDM. Depending on the processes required, their work piece size capacities are sufficient for the majority of applications. They have experience working with most materials. They offer expertise and competitive pricing for lot size production requirements ranging from one to several hundred thousand units.
Supplier Directory Categories
Corbitt Manufacturing Company is also listed in these categories: