Profile Home
About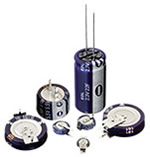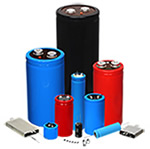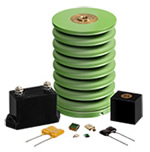 As a leader in aluminum electrolytic, film and mica capacitors technology, companies at the forefront of power electronics come to us for application assistance and design of capacitors used in their demanding applications. Many of our customers are market leaders in renewable energy, power supplies, UPS, motor drives, HVAC, motors, welding, military/aerospace, lighting, electric vehicles, medical equipment and more.

Cornell Dubilier serves customers worldwide with ISO-9001 certified facilities in Liberty, SC; New Bedford, MA; Mexicali, Mexico; and a regional sales office Shenzhen, China. Whether you're looking for the ultimate in reliability or custom capacitor solutions, you'll find we are easy to work with because we work together with your team to help energize your ideas. With a fine attention to detail, our goal is to help you find the best solution for the job.

You can count on us to provide the most optimal solution and insight for your engineering design. You will also find we specialize in critical applications. From fighter jets to radar systems, welders to wind turbines, we deliver the highest quality capacitors with easy access to our knowledgeable and helpful tech support team.

Whether you need to order a specific type of capacitor or your project requires a custom solution, our team will work with your team to ensure you have an optimized solution. This includes working closely with your design engineers to meet stringent industry and military standards.

It's no coincidence our capacitors have a reputation for uncompromising reliability. Every capacitor line undergoes rigorous testing and we take everything into consideration including application conditions, capacitor wear out rates, reliability models and much more.

As the largest power capacitor company in North America, we offer one of the world's largest selection of aluminum electrolytic capacitors, mica capacitors, AC film capacitors, and DC film capacitors. We're also the only U.S. manufacturer of high quality mica capacitors.

Before the CDE name goes on a capacitor it is fully tested for compliance to all key electrical characteristics. Depending on the type of capacitor, further thermal, electrical and mechanical testing (pulse, shock and vibration, humidity) may be conducted.

Driven by American ingenuity, we are advancing capacitor technology for new applications and fueling recent innovations. The expansion of our line of Flatpack aluminum electrolytic capacitors now includes a high vibration package designed to handle up to 80g's.

As a family company, we take pride in providing a more personal level of sales, product and technical support. If you need prototypes or technical data right away, we will respond quickly. We have assembled a global team of capacitor specialists, distribution partners and sales support staff to provide prompt, courteous service.
Technical Articles