About


Innovative Solutions
Crown Plastics delivers innovative solutions using advanced polymers for markets that require:
Abrasion resistance
Non-stick friction reduction
Scuff and impact resistance
Noise reduction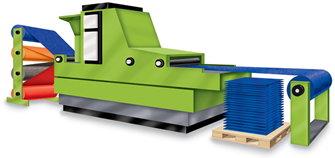 Unique continuous high-temperature / high-pressure capabilities for processing thermoplastic resins and materials allows Crown Plastics to offer a wide range of material fabrication and converting options. As the world leader in the manufacturing of DuraSurf™ thin gauge UHMW polyethylene, Crown solutions result in:
Less material
Less installation time
Less downtime
Less cost
Crown Plastics Co., Inc., headquartered in Harrison, Ohio (Cincinnati) in a 55,000 square foot ISO 9001:2008 certified manufacturing facility, has been delivering advanced thermoplastic solutions since 1973. In 2008 Crown Plastics expanded internationally with the addition of a manufacturing operation in Xiamen, China.
Supplier Directory Categories