About
Best in Class Rf and Microwave MMICs for Military and Aerospace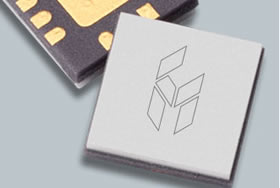 From next-generation long range military radar systems, including phased array and AESA radar, to advanced aerospace and satellite communications, microwave signal chains are being pushed to new limits - and no one understands this more than Custom MMIC. Founded in 2006 as a fabless circuit designer, we've been entrusted by government and defense industry OEMs with their biggest microwave circuit challenges.
Today, we are a complete ISO-certified designer and supplier of the best MMICs in their class. We offer a rapidly growing family of high performance RF / microwave MMIC products while still offering the design of unique RF / microwave MMIC solutions as requested. We have longstanding and flexible relationships with world-class MMIC foundries and offer the highest reliability, including military and space qualification.
We've recently invested in a new modern engineering, testing and packaging facility, and are happy to be gaining industry recognition as one of the most responsive MMIC vendors by turning around requests for prices, application support, and evaluation boards in a timely manner. Review our high performance "off-the-shelf" MMIC solutions and custom design services and allow us to solve your various size, weight, performance, and cost (SWaP-C) - challenges in your microwave signal chain. We're certain you'll find our costs and pricing model attractive, too.
Supplier Directory Categories
Custom MMIC is also listed in these categories:
Technical Articles