Profile Home
About
For nearly 100 years, Dalton Electric Heating Co., Inc., has manufactured industrial heaters. Today, Dalton's patented Watt-Flex® Cartridge Heaters and Diff-Therm® Platen Heaters are used throughout the world in manufacturing industries such as the aerospace, automotive, composites, plastics, and many other industries.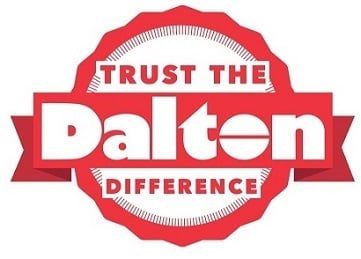 Dalton moved to their present headquarters location in Ipswich, MA in 1989. In 1995, they doubled their manufacturing floor space. In 2000 they completed a two-story addition, housing both office and manufacturing.
Watt-Flex® Split-Sheath

Cartridge Heaters

Diff-Therm® Vacuum

Diffusion Pump Heaters

Maximize Heat Transfer

Reduce Maintenance Costs
Warranted Easy Removal
Last up to 5 times longer than conventional heaters
Custom options including Hot or Cool Tip, distributed wattage and lead modifications


For new or replacement cartridge heater applications, Dalton's revolutionary split-sheath cartridge heaters will provide even heating, eliminate bore seizure, and lower your process heating costs.

Direct Replacement Heaters for all 2" thru 48" Major Vacuum Diffusion Pumps

Outperform Original Equipment Heaters
One Piece Assembly Simplifies Installation
Over 100 combinations of casting sizes and electrical ratings
Available from STOCK


Diff-Therm® Platen Heaters set the industry standard for long-life, uniformly distributed process heat and efficient power generation. Over 110 heater combinations are available for direct replacement of vacuum diffusion pump heaters.
Dalton Electric Heating Co., Inc. is also listed in these categories:
Technical Articles

Diff-Therm Technical Brief
(Industrial Heaters and Heating Elements)
Vacuum diffusion pumps require an effective heating system to drive the pump. Conventional designs often employ a complicated series of components that must be carefully matched up, adding unnecessary... (
View Full Article
)