Profile Home
About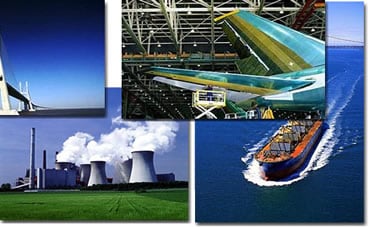 Danatronics Corporation is a new high technology company specializing in the field of Non-Destructive Testing (NDT). Their mission is to provide the highest level of product innovation and quality as well as an outstanding level of customer satisfaction.
Danatronics Corporation combines the experience of more than 40 years of NDT know-how in the areas of Ultrasonic Transducers, Thickness Gages, and Flaw Detectors as well as offerings in Hall-Effect Thickness Gages and Video Inspection Equipment. Their staff combines the talents of key personne lwho have invented, developed, marketed, and sold Ultrasonic NDT Electronics on a global basis for the last four decades.
NEW!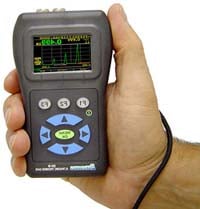 Introducing the World's Only Ultrasonic Thickness Gage with Live COLOR A-Scan
Danatronics is proud to introduce the
world's SMALLEST and ONLY ultrasonic thickness gage
with high resolution
COLOR
waveform display, The EHC-09 Wave. Unique features include live
COLOR
A-Scan, Encoded B-Scan, 50K thickness reading (5000 waveforms) datalogger with interface program, vibration and
COLOR
change of waveform on alarm.
Visit their website for more information.
Technical Articles