About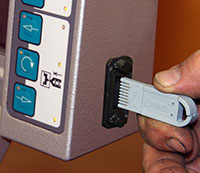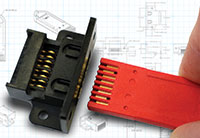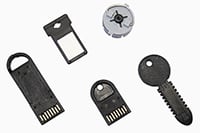 An industry leader since 1976
Datakey is more than a pioneer in the design and manufacturing of reprogrammable memory products. We continually redefine what is possible with portable memory in extreme environments. Our product line includes multiple form factors, all industry-standard protocols and a comprehensive range of memory capacities. We are a vertically-integrated manufacturer, offering our customers off-the-shelf, fully engineered products, as well as custom engineering capabilities to meet any application.

More rugged. More reliable.
Our products meet the requirements of the most demanding applications and can withstand up to 50,000 cycles. They are chemical and ESD resistant, and deliver unmatched performance in extreme environments.

Long-term availability.
OEMs count on our products to be available and supported for the lifetime of their programs. In fact, some of our products have been available, unchanged, for more than 20 years.

Unique and familiar form factors.
Our products are intuitive and fit easily into user lives. When our key becomes an integral part of your product's identity, it opens up a new revenue stream for you. Other vendors' products cannot be used in our unique receptacles, providing an added level of security.

Fully engineered systems
Our full catalog of keys, tokens, plugs and receptacles gives you a cost-effective way to incorporate a high performance memory device in your products. Want to lower your R&D costs and reduce your time-to-market? Check out our full line of development kits and support peripherals.

Custom capabilities
Any of our products can be customized to your specific needs. Our design team will provide a free, no-obligation consultation to discuss your requirements, and determine the best technical solution, within your budget, for your application.
Supplier Directory Categories
Datakey is also listed in these categories:
Technical Articles