About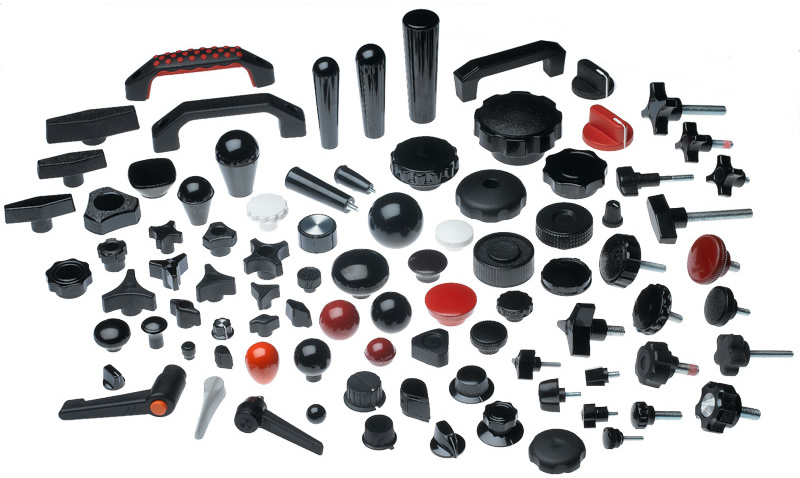 Davies Molding has been designing and manufacturing insert-molded knobs and handles for over 80 years. A Davies' knob or handle can be found on countless products including industrial machinery, lighting equipment, lawn & garden equipment, power tools, cookware, barbecue grills, food processing equipment, medical equipment, fitness & recreational products and more. In addition to the standard product line, we mold custom plastic components for a variety of industries. Our compression, injection and transfer molding capabilities provide tremendous flexibility in part design and production. Whether you are looking for a cost savings on an existing part or have a brand new product idea, the Davies team is committed to ensuring that your product is made at a low cost with the highest quality and care from design to production.
Insert Molding Expertise:
Davies specializes in loading inserts (threaded fasteners) directly into components as plastic solidifies around the mounting. This process maximizes torque strength for demanding requirements. We stock thousands of different styles of inserts to minimize lead times, including both screw-machined parts and cold-headed studs.
Specials & Value-Added Services:
At Davies, we know that not every application is well-suited for a standard part. That's why we offer "specials" where a different insert may be required or perhaps a secondary operation added. Most of our parts can be customized to meet your specific needs and requirements. Parts can be modified by color, finish, material, size, insert type and more.
Supplier Directory Categories