About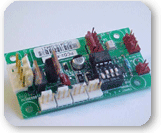 Degree Controls, Inc. was founded in 1997 and has grown to about 75 employees. Their main facility is in Milford, New Hampshire, USA, with branch offices in Japan, India and China.

Degree Controls' largest business is providing intelligent cooling solutions for the heat generated by the densely packed electronics used in telecom, computer, and medical applications. They use sophisticated thermal analysis and computer simulation to design and manufacture proprietary fan trays and intelligent controllers critical to chassis thermal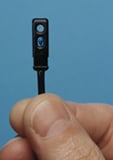 management and system reliability. In response to a number of market requests, Degree Controls distilled their extensive thermal know-how into a line of standard off-the-shelf thermal controllers and fan trays – branded PRONTOflow. These incorporate easy-to-use software allowing clients to configure all the parameters directly and to get started quickly on engineering new prototypes.

Much of the expertise Degree Controls brings to their thermal applications involves airflow - sensing, measuring, simulating, and ultimately managing it. Therefore, they also provide a range of products and services for non-thermal applications where precise airflow is critical. Their Cambridge AccuSense line of multi-channel air velocity measurement instruments is the first choice of R&D labs worldwide and their airflow sensors are used in biosafety cabinets, animal cages, clean rooms, and a variety of other applications.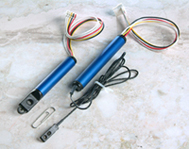 Degree Controls' Center for Airflow & Thermal Technologies (usually known as the CATT) offers direct access to all their scientific capabilities on a consulting basis and is available for contract R&D work including CFD analysis and experimental laboratory thermal measurements. Among other things, they are currently exploring heat disbursement alternatives for applications ranging from data centers to fuel cells. The CATT is also being leveraged by Verizon. Degree Controls was the first Independent Test Lab (ITL) approved by Verizon for its new Thermal Modeling Simulation And Test Certification Program (TMST) which is intending to help reduce energy usage by 20% throughout their network.

Design Validation and a wide variety of in-house reliability and compliance testing services, including UL/CSA, CE and NEBS are also directly available to clients.


Degree Controls' latest innovation is the patented AdaptivCool System for better cooling of data centers. A-Cool (AdaptivCool) automatically and adaptively moves the available cool air to exactly where it's needed, virtually eliminating "hot spots" and reducing energy for cooling by as much as 30%. A-Cool installs with zero downtime for data center operations.
Degree Controls' mission is to be recognized as the world's leading source of thermal and airflow solutions for the most demanding applications. Please help them achieve their mission by bringing YOUR challenge to them!


Supplier Directory Categories
Degree Controls, Inc. is listed in these categories: