About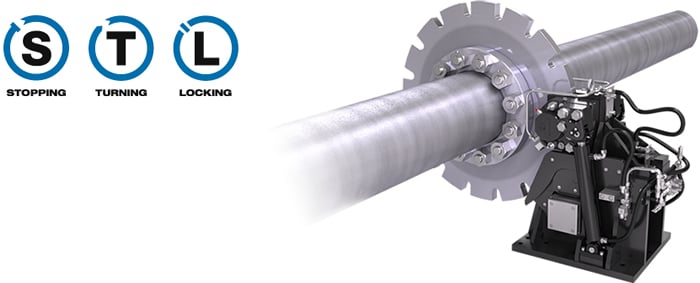 Flexibility, service and top quality
Dellner Brakes AB is a Swedish company that develops, manufactures, markets and maintains brake solutions for industrial and marine applications. The company was founded in 1941 by Master of Science Jan Dellner. Since then, we have been a part of the Dellner Group of companies that now has more than 700 employees and production or service offices in every part of the world.
Brake systems for different industries on land and at sea
During the last few years Dellner Brakes has expanded strongly. Our brake systems are used for example in large ships, within the offshore industry, the mining industry, the paper industry, in oil and energy production, for cranes, winches and a number of different industrial vehicles. Most of our customers are located in Scandinavia, the USA, Europe, Asia and in Australia. Within marine brake applications, Dellner Brakes is a world leader. Our products are mounted in large military ships, oil tankers, freight ships, ferries, luxury yachts, luxury liners such as Queen Mary 2, and sailing ships such as the Gothenburg, a replica of an original ship launched in 1738.
Quality certified manufacturing
Dellner Brakes has high technical competence and our staff work daily with mechanical, electric and hydraulic construction, assembly and testing. Our organization is small and flexible, with high accessibility and fast decision-making. Dellner Brakes AB is certified according to ISO 9001:2008 and we are very careful with documenting our systems, our progress and our unique solutions. We have repeatedly succeeded, with very good results, in the further development of brake solutions for one special industry, with the help of experience amassed from another. Customized turn-key solutions are our specialty. Module-built brake systems represent the most part of our sales. Using different combinations of our own standard products, we can offer price-valued, perfectly customized solutions to a great many areas of use. Feel free to ask how we can offer you secure cost-efficient, one-stop solutions within brake systems.
World-leading products developed together with our customers
Producing customized products in close collaboration with our customers is part of our day-to-day work. Requirements from a world-leading, renowned propeller manufacturer lead to our unique STL™-system (Stopping Turning Locking). Several of our locking modules are based on products we have developed for a large multi-national motor manufacturer. In the year 2010, we introduced our new EFP-series with electrical emergency brakes â?? developed in collaboration with a leading Swedish offshore-company. Dellner Brakes has for many decades manufactured emergency stop brakes, hold and parking brakes â?? so reliability is one of our key concepts. All our brake solutions are distinguished by a robust, reliable design.
Supplier Directory Categories
Dellner Brakes AB is also listed in these categories:
Technical Articles

AHTS Tug Ship, Maersk
(Clutches and Brakes)
Shaft brakes are used to stop and hold the propeller shafts in case of an emergency. Each propeller shaft is equipped with two Dellner Brakes type SKD 4x100 pressure applied caliper disc brakes... (
View Full Article
)