About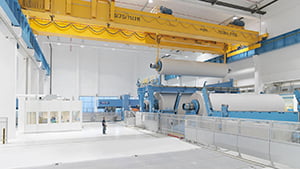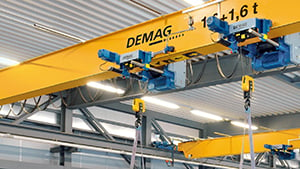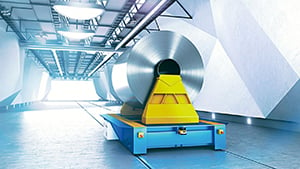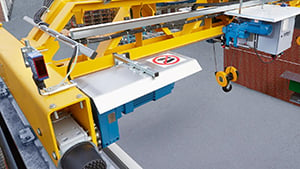 We are one of the world's leading suppliers of crane technology with Demag cranes and components. Our core competency lies in the development, design and production of technically sophisticated cranes, hoists and components and the services for these products. We manufacture in 16 countries on five continents, reaching customers in more than 100 countries.

Cranes
From light crane solutions for small workshops to integrated intralogistics concepts for large manufacturers: we supply load transport solutions to meet specific customer requirements. Our high-performance crane installations feature efficiency, reliability and maximum safety.

Hoist Units
Our chain hoists offer outstanding performance, reliability and a high level of operating safety.

Demag DC-Pro chain hoists, certified by the Hoist Manufacturers Institute, include many innovative equipment features as standard. We offer a variety of chain hoist units in finely graded load capacities from 275 lbs to 11,000 lbs (125 kg to 5,000 kg).

KBK light crane system
We launched our KBK modular crane system more than 50 years ago – today, we are the world market leader with this product in the modular crane system sector. Using our KBK system, we can meet your specific application requirements precisely, quickly and efficiently. The components of our modular system can be combined to create individual suspension monorail, suspension crane, pillar and wall-mounted slewing jib crane solutions. Thanks to the system's high flexibility, our KBK installations can be integrated easily into any production infrastructure – and modified at any time.

Drives
As a leading supplier of industrial drives, we offer a complete range of products including motors, gearboxes, gear motors, wheel systems, frequency inverters and power supply lines. All components perfectly integrate for excellent drive element combinations and sophisticated controls.

We use our modular drive system to provide cost-effective solutions to meet specific sub-assembly requirements. This saves you valuable project engineering resources and gives you the certainty of reliable product specification

Components
We offer a complete range of products for cranes and machinery that are tailored to meet specific customer needs. Every component reflects our vast engineering experience and technical expertise.

Whether you need radio controls, control units or power supply lines, we provide the right solutions for your load handling needs.
Supplier Directory Categories
Technical Articles