About





Drytek Distribution provides ancillary technical product solutions and alternatives that support many high tech instruments:

from electron microscopes to MEMS process equipment
from food packaging to pharmaceuticals
from metallurgy to space simulation

Drytek Distribution is the exclusive North American supplier of the PS Series of Dry Screw Vacuum Pumps.

Drytek also supply a range of Turbomolecular Pumps and Pumping Stations.

And Drytek supply Mask Reticle handling solutions as well as Wafer handling solutions, including Purge Stations and Stockers.

Drytek is the bridge between your highly specialized high tech equipment and the support elements necessary to make your end products best-in-class.

Drytek can pair your systems with the best equipment to improve system functionality and maximize your assets output and profitability through efficiency and sustainability.

Ask Drytek about how they can help make your capital intensive technology a step above the competition.

Drytek knows how important service and operational support are in every market.

Do you have a pump that needs repair, rebuilding, recoated? Then call us for service; our service center can handle up to 1000 customer pumps and it passes through around 500 customer pumps a month. Complete service, complete satisfaction, complete solutions.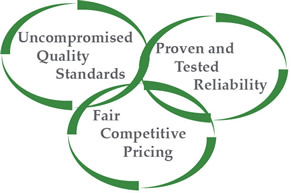 Drytek's comprehensive support includes:
Complete Vacuum service support across the US
Spare parts
System upgrades
Vacuum pump rebuilds or refurbishment
Vacuum rotor coating and re-coatings
System troubleshooting and repair
Escalation management
"Spreading Technology,
– Delivering Solutions,
– Distributing Alternatives".
Supplier Directory Categories
Drytek Distribution is also listed in these categories: