About
Who Duratherm Extended Life Fluids Is...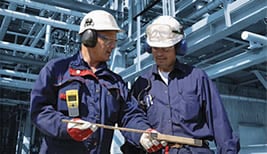 For over 25 years Duratherm Extended Life Fluids has been servicing the heat transfer fluid industry worldwide with quality, effective and innovative products ranging from heat transfer fluid and related products, to thermal oils, thermic fluids and specialized lubricants.
Working closely with equipment manufacturers and our customers, we have gained an intimate and unrivaled understanding of real world concerns for heat transfer fluids, including pioneering the development and use of system cleaners as a maintenance tool.
What Duratherm Extended Life Fluids Does...
Duratherm Extended Life Fluids offers the industry's most expansive line of heat transfer fluids. Compatibility with any system and heat transfer fluid is now achievable from a single vendor. A full range of environmentally responsible thermal fluids and unique and innovative system cleaners make us your single source for all aspects of heat transfer fluids (also called hot oils, thermic fluids or heat transfer oil).
We also offer free technical support, so regardless of what heat transfer fluid you are currently using, contact us for support, including a complimentary fluid analysis.
What Makes Duratherm Extended Life Fluids Different?
Duratherm Extended Life Fluids' world-class customer service would be pointless without cutting edge heat transfer fluids, shipped same day from one of our convenient warehouses. All heat transfer fluids are available in as small as 5 gallon pails and all major credit cards are accepted for quick and easy order processing.
Supplier Directory Categories
Technical Articles