About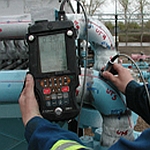 ECE Global is an ECE Consulting, Inc. company, formed in 2002.
The name "Global" represents ECE's ability to provide a multitude of services within an organization, hence a global provider. In addition, "Global" symbolizes ECE's geographical flexibility with respect to servicing companies in many locations around the world.
Initially ECE Global had been formed with the focus on combining engineering capabilities with certification services for the European Union (CE Marking). Inspection & Approvals, Industrial Services, as well as Software Development were added on during the development of the business and its strategies.
ECE Global delivers premier independent engineering, inspection and testing, assessment and certification services to help companies maintain their competitive presence in North America and to gain access to global markets. Our in-country experts ease the path to engineering, fabrication, quality assurance and system/product compliance with cost-effective pricing and quick turnaround times.
For example, historically, North American engineering organizations (A&E Firms [Architectural & Engineering]), as well as OEMs [Original Equipment Manufacturers] almost exclusively provide their services on the basis of national codes and requirements. Often, such do not meet out of the country codes and requirements (e.g. European). Therefore, equipment made in North America may not fulfill the applicable requirements and thus the use of such equipment may only be possible with enormous effort and cost.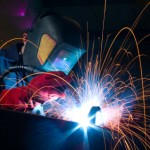 ECE's developed strategies and tools to support and assist North American organizations to market and commission their products nationally and internationally, while saving overall implementation and validation/certification costs. Our business portfolio and strategies apply to design, fabrication/manufacturing, construction surveillance and maintenance, including inspection & approvals.
The foundation for this multinational opportunity is based on our knowledge of and experience with North American and international codes and requirements. Cost savings and process improvements can be realized due to highly effective competence structures with a realistic and competitive cost framework.
ECE Global Service: Industrial Services, Inspection and Approvals, Pre-Certification and Consulting and Certification and Validation
Industries we serve:
| | | | | | |
| --- | --- | --- | --- | --- | --- |
| | | | | | |
| Railroad | Pharmaceutical | Chemical | Refining | Biotech | Refrigeration |
Supplier Directory Categories
ECE Global is also listed in these categories: