Profile Home
About

EDrive actuators are designed, manufactured, tested, and serviced in Newington, CT. Founded in 1980, EDrive Actuators, Inc. initially developed a wide variety of heavy duty ball screw linear actuators, targeting the machine tool retrofit market. Thus, EDrive established their guiding principles of conservative design, rugged construction, long life, and high precision.
Over the years, EDrive Actuators business has grown based on their philosophy of design flexibility and rapid response to their customers' needs. As the machine tool market declined, EDrive's unique steel construction and long EDrive life have attracted new markets, namely factory automation, and more specifically the replacement for hydraulic and pneumatic linear actuators. EDrive's business has continued to grow as the demands for improved control over linear motion have increased.
EDrive has "standardized" their product lines to facilitate national distribution; however, they willingly modify these designs in the interest of easing the customers' utilization of their products. EDrive's focus is on understanding the application, recommending the optimum solution, and making it easier for the customer to mechanically and electrically interface with their existing equipment.
Since their inception, EDrive customers have enjoyed an unsurpassed commitment to superior quality, integrity, and customer service. Edrive now offers a standard five year warranty, showing their trust and belief in their superior designs and construction.
EDrive ontinues to expand the capabilities of their products; the most recent addition is the HDL™ offering an internal load cell for precise control of force as well as position and motion. EDrive 's experienced staff will provide as much technical support as needed to assist in specifying the most appropriate design and recommending modifications where necessary.
After market service remains their highest priority. EDrive routinely performs emergency repairs within one day and often can perform a complete, warranted as new, rebuild within the same timeframe. If they do not have the ball screw in stock, a typical rebuild is 4-5 days.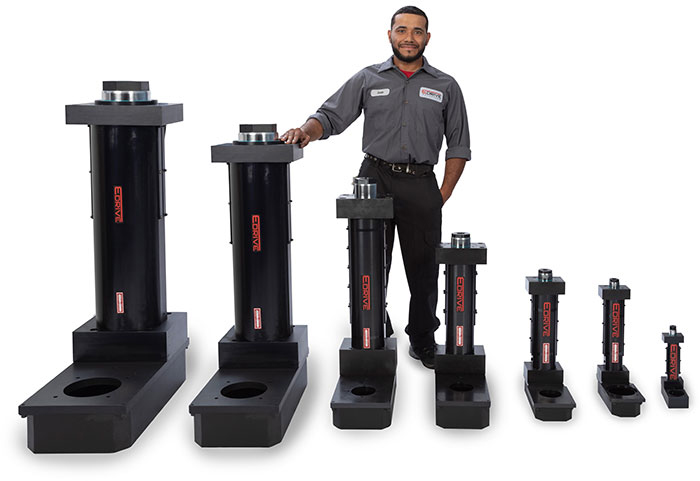 EDrive Actuators, Inc. is also listed in these categories:
Technical Articles


Force Feedback in Linear Actuators
(Linear Actuators)
Successful automation processes that use linear actuators may benefit from incorporating force feedback into the control loop. In fact, most motion specialists are familiar with the concept of... (
View Full Article
)