About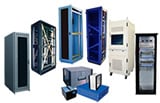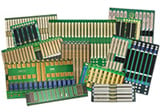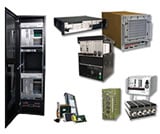 Founded in 1986, Elma Electronic Inc. is an industry innovator in the design and manufacture of electronic enclosures and passive electronic components. Elma Americas has achieved a leading position in the VME/ VME64x, CompactPCI/2.16, VXS/VPX, VXI/PXI, AdvancedTCA/MicroTCA and Rugged COTS packaging markets.

Elma has a broad base of customers throughout the United States and the Americas in diverse industries such as telecommunications, industrial control, medical electronics, defense and aerospace. The company headquarters, sales, and manufacturing are located in Fremont, CA. Elma maintains additional sales, engineering and manufacturing operations in Lathrop, CA, Atlanta, GA, and Horsham, PA.

Elma's product line encompasses well over 16,000 parts, including system packaging and boards, enclosures, backplanes, cabinets, and other electro-mechanical components. Elma's quality level is reached through training of all employees and following of systematic procedures per ISO procedures.

The Elma group of companies' products and services range from electromechanical components, to boards, to complete standard or custom system platforms. Elma constantly strives to provide products designed to be superior in quality, reliability, performance, and innovation. The focus is to leverage proven technology based on VITA (VME, VPX, and VXS), PICMG standard architectures (CPCI, ATCA and MicroTCA) and rugged COTS based solutions.

The company offers fast, flexible response to customer needs and extensive practical knowledge in tailoring solutions to specific applications. The combined Elma Team has the knowledge and resources critical to address the increasing complexity and interplay between backplane, packaging, board level and software aspects of a successfully integrated System Solution.
Supplier Directory Categories
Technical Articles