About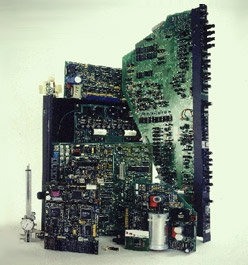 EMS Technologies, Inc. was founded in 1969 as the Components Assembly Division (CAD) of Stow Manufacturing and operated as a "captive" electronic assembly shop for a large OEM manufacturer until 1982. At that time the company began to diversify both its customer base and manufacturing capabilities.
The effort to diversify manufacturing capabilities began with the addition of axial and DIP "through hole" auto-insertion equipment in 1982. Radial insertion equipment completed their auto-insertion line-up in 1989.
EMS Technologies' Test Department was established in 1983 with the purchase of In-Circuit Test Equipment, and through the efforts of their test engineering functions, that department has grown to include three In-Circuit platforms as well as a broad assortment of dedicated functional test fixtures.
The first automated surface mount placement equipment was purchased in 1984. Two "generations" of placement equipment have been purchased since that time, and their current capabilities include vision assisted placement down to 12 mil pitch, and passive components as small as 0402s.
By 1992 it became clear that computer aided design had stronger market recognition with the name "CAD" than the Components Assembly Division, and the company's name was changed to EMS Technologies.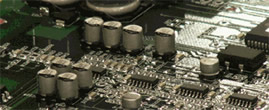 Over the years since, EMS has been shaped by their customers requirements into a comprehensive Electronic Manufacturing Service provider, serving OEM manufacturers from Dallas to Boston.
With over 25 years of electronic assembly experience, and SMT experience since 1984, EMS has a long and solid history of providing high quality and high value services to their customers.
Supplier Directory Categories