About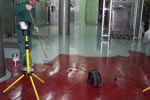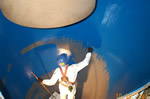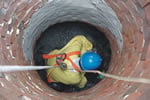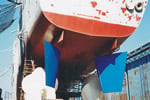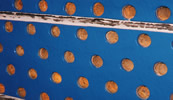 ENECON Corporation is a recognized world leader in developing advanced polymer composite technologies, specializing in unique industrial coatings that provide erosion and corrosion protection for industry, institutions, government agencies -- including the U.S. Department of Defense -- and electrical utilities.
ENECON has pioneered unique, high performance coating solutions to protect machinery, equipment and plant structures from erosion, corrosion, cavitation, chemical attack, wear & abrasion, impact, hydrostatic pressure issues, as well as problem areas on roofs, walls and floors. Energy conservation and mineral scale control in hard water systems are also targeted client issues.
ENECON specializes in providing cost effective and commercially proven solutions for a wide range of repair and preventive maintenance applications in all types of industries: petrochemical, pulp and paper, electrical utilities, mining & quarrying, marine, pharmaceuticals, food and beverage, waste water treatment, as well as the U.S. and international defense forces. ENECON is strategically positioned to provide these demanding clients with the finest repair and protection products and services available.
ENECON provides 'industrial strength solutions' for all your fluid flow systems and plant life extension repair and maintenance needs. Our product overview page should help you locate the appropriate industrial coating solution for all of your applications.
Erosion, Corrosion, Cavitation, Wear and Chemical Attack Problems on:
Pipes
Pumps
Impellers
Valves
Tanks
Condensers
Heat Exchangers
Tube Sheets
Water Boxes

Chillers
Absorbers
Shafts
Hydraulic Rams
FGD Systems
Scrubbers
Centrifuges
Cooling Towers
Containment Dikes

Troughs
Spillways
Propellers
Kort Nozzles
Bow Thrusters
Rudders
Struts
Hull Fairing
Supplier Directory Categories
ENECON Corporation is listed in these categories: