About



Metric Series | Inch Series | Extra Thin Metric Series | Large Sized Stainless Series | Extra Thin ET, ER Series | Thrust Series
SPB-USA, LLC is the factory-direct sales and marketing headquarters in Sarasota, FL for Sapporo Precision, Inc., the Japanese based manufacturer of EZO and SPB Precision Ball Bearings. This new facility in the United States enables Sapporo to serve the needs of OEM customers, as well as industrial distributors throughout North and South America.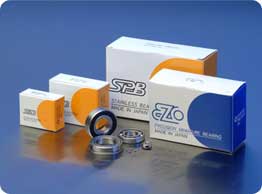 Since 1969, Sapporo Precision, Inc. has been the recognized as a world leader in the manufacture of precision miniature and medium-sized bearings in inch and metric dimensions, as well as chrome steel and stainless steel.
EZO-SPB bearings are most sought after for use in applications such as; medical devices, aerospace products, power tools, machine tools, auxiliary power supplies, blowers, actuators, gyros, generators, vacuum pumps, food processing, robotics, x-ray machines, dental drills, centerfuges, paristaltic pumps, slot cars, atvs, linear motion devices, yoyo bearings, go carts, fishing reels, snow mobiles, dental products, AC/DC motors, automotive, marine applications, rotary encoders and semi conductor manufacturing equipment.
Our sizes range from a very small .06mm bore diameter to the larger size 90mm bore diameter with a variety of closures and lubrications that stand up to the most demanding applications.
Sapporo Precision is ISO 9000, ISO 9001, and ISO 14001 Certified. Please visit our Products page to view more detailed product specifications & our Links page to view our manufacturing capabilities and our production sites.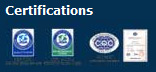 Supplier Directory Categories
EZO SPB-USA, LLC is also listed in these categories:
Technical Articles