About
Passion for Power.
That's East Penn Manufacturing. A private, family-owned company operating the largest single-site, lead-acid battery manufacturing facility in the world.
East Penn is proud to operate a massive, 520-acre single-site battery manufacturing complex in Berks County, Pennsylvania, with world-class facilities that are the most advanced in the industry. We also operate a facility in Corydon, Iowa to help accommodate our widespread growth.
Battery Facility
East Penn is proud to achieve the highest quality standards in the industry, made possible by a world-class battery facility that's powered by robotic technologies, advanced machinery, and on-site engineered and custom-built equipment.
Wire & Cable Facility
Just a few miles from our Lyon Station campus, East Penn owns and operates a wire, cable and battery accessory plant and distribution center complex, stocked with an extensive inventory of our quality products.
Distribution Complex
East Penn's distribution network includes more than 90 warehouse and distribution locations across the US and Canada. Our central hub in Topton, Pennsylvania is just miles from our Berks County headquarters.
Over 750 tractors, trucks, and trailers serve as our network for product distribution and reclamation for spent, recyclable batteries.
Recycling
We process more than 30,000 batteries daily, and recycle virtually 100% of each spent battery received for processing. We are proud to be a model for not only the lead recycling industry, but for plastics recycling, wastewater treatment, and acid reclamation. Our environmental commitment is one we take seriously.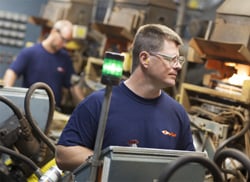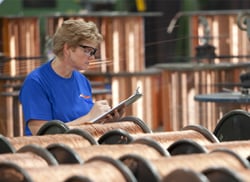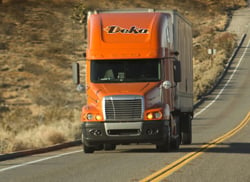 Supplier Directory Categories
East Penn Manufacturing Co., Inc. is also listed in these categories: