About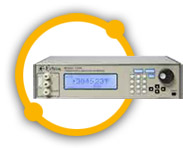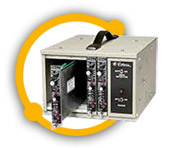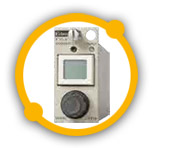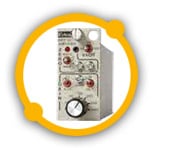 Specialists in High-performance Instrumentation
Established in 1964, ECTRON Corporation developed and produced a line of miniature, rugged conditioner amplifiers in which the founder, Earl Cunningham, had prior experience and knew of a general need. These small instruments could provide highly accurate data despite harsh environmental conditions.
Originally sold to government test facilities in New Mexico, these products were used on board rocket test sleds where shock and vibration conditions were severe. Named the 400 Series conditioner amplifiers, these instruments were then introduced to the test tracks of the auto industry in Michigan. Since then, thousands of the 400 Series products have been sold all over the world. These products are used in all areas of vehicle test from grueling cold or sizzling hot weather to endurance or crash testing. Versions of the standard 400 Series amplifiers are used on several rocket launch vehicles, the Cruise Missile, and even aboard the Space Shuttle. Now a family of conditioner products, the 400 Series instruments find application wherever accurate data are required under environmentally harsh operating conditions.
Again because of a known need, the company in 1973 developed the first precision thermocouple simulator and calibrator in a single instrument, the Model 1100. For the first time, calibration-laboratory personnel could perform highly accurate thermocouple-equipment calibration without requiring several instruments and a look-up table. This proved to be a popular instrument not only with cal labs, but in production test of recording and measuring equipment that involve thermocouple signals. A second-generation instrument, the Model 1120, was added in the early 1980's; and in 2007, the third-generation product, the Model 1140A, entered production. These instruments have made Ectron the leader in the high-accuracy thermocouple simulator-calibrator market.
Ectron developed other instrumentation amplifiers for general industrial or laboratory environments. These are the 500 and 700 Series amplifiers. These highly accurate and versatile instruments fulfill the needs of many industrial, aerospace, and military facilities requiring superior amplifier and conditioner products.
Quality and customer welfare are uppermost in the efforts of all Ectron employees. Product specifications are stated as the maximum deviation from the ideal rather than only typical performance. All products receive rigorous testing, including testing at temperature extremes to insure full conformance to specifications. Under our quality assurance group, all test equipment is referenced to in-house standards that are traceable to the National Institute of Standards and Technology.
The company, now in its 48th year, is located in modern facilities in the Kearny Mesa area of San Diego, California.
Supplier Directory Categories
ECTRON Corporation is listed in these categories:
Technical Articles