About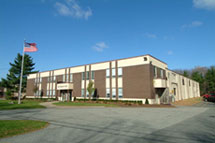 If you need specialty metals or special purpose alloys for electronics, magnetic, electrical, or other industrial applications, call Ed Fagan Inc. Let them be your warehouse so you can cut back on your on-hand inventory saving you space and money.

Many of their customers use their consignment and custom stocking programs for just-in-time delivery of the products they need. They also have tremendous versatility when it comes to custom sizes, packages, and unusual materials; and can cut, slit, shear, or centerless grind materials to their customers' exact specifications. In short, EFI can assure that your supply stream stays on line.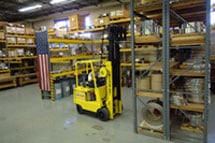 EFI has a large, comprehensive inventory of Glass-to-Metal Sealing Alloys,
Electromagnetic Shielding Alloys, Refractory Metals and Alloys, Low Expansion Alloys, and Electronic Grade Nickel and Alloys in forms such as: Sheet, Plate, Coil, Bar, Rods, Threaded Rods and Nuts, and Wire.
And they stock materials in many gauges, widths/lengths, and conditions for immediate delivery. All standard stock items can be shipped within 24 hours – and are often shipped the same day -- and all materials are certified with shipment. If you have an unusual requirement, for instance alloy, size or grade, their sales people are very knowledgeable and can assist you.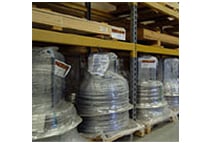 EFI has helped customers for over 40 years with their supply and warehousing of specialty metals and alloys. They are dedicated to serving their customers with the highest quality and fastest service available, and have an ISO Certified Quality Management System.

Don't Warehouse Your Specialty Metals and Special Purpose Alloys... EFI will Supply it When You Need it!
Supplier Directory Categories