About
Experts in Plastic Molding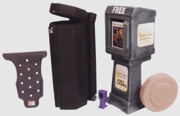 Since 1969 Eger Products has been a pioneer in Dip Molding, Rotational Molding, Vacuum and Thermoforming for Industry.
Our Engineers and Sales Team provide:
Excellent Service
Design Assistance
Over 50 years combined experience
Plastic Molding Facilities
Today we occupy two facilities in Southwestern Ohio, a 38,400 square-foot Plastisol Dip Molding and Coating plant, and a 51,000 square-foot Rotational Molding, Vacuum and Thermoforming facility with a combined workforce of over 110 employees.
Our proprietary product lines and services include:
Bus Boots for the Switch Gear Industry
Free Flier Outdoor Publication Stands
Lawn Rollers
Plastic Ceiling Air Diffusers
Custom Dip Molding
Custom Rotational Molding
Thermoforming
Grips & Bellows
Tractor Canopies
Quality: ISO Certified and UL Listed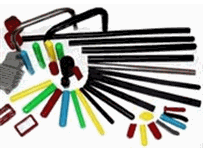 Our goal at Eger Products is to provide commodities with the highest quality at the lowest price. We consistently strive to improve our process efficiency while focusing on continuous improvement in quality.
As an ISO 9001:2008 registered firm, our purpose is to improve efficiency and quality from order placement to delivery.
Supplier Directory Categories
Eger Products, Inc. is also listed in these categories: