About
Elasto Proxy – We understand your needs, and deliver on them!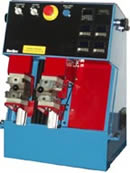 Elasto Proxy Inc. is an ISO 9001:2008 certified, reputable, ever-expanding company specializing in standard and custom sealing solutions. Our latest adoptions of technologies include film splice machines, an injection molding press, and seal simulation software.
Design capabilities – Unique Solutions for Sealing Challenges
With over 20 years of experience in many different industries, we are the best choice for an industrial rubber and plastics manufacturer. We do it all; our employees visualize, engineer, and manufacture custom solutions to suit your sealing and insulation needs. We like to share our application knowledge which is a real benefit to your design and engineering staff. It also ensures that your project will be completed in a timely manner.
Our flexible and innovative sealing solutions are vast. We create specialty seals for any industry, and we strive to understand the unique challenges that each industry faces. Our extensive knowledge of rubber combined with our high technology seal simulation software gives us the advantage to solve complex design problems, and we are looking to share this with our customers.
Manufacturing capabilities – Custom Fabrication and Beyond
We are a supplier who will act on your behalf and serve your interests. Our multi-functional manufacturing methods can quickly and efficiently create any rubber component you need for your project – we will even help visualize and design the part for you thanks to our simulation software. With facilities in Canada and the United States, we have several offices to serve you better.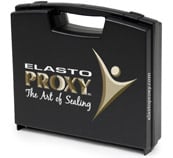 Our diverse range of capabilities will ensure that we will always deliver on your needs. Elasto Proxy's manufacturing capabilities include water-jet cutting and film splice molding, injection molding, composite lamination, and the heat-lamination of 3M foam tapes.
Elasto Proxy provides a wide variety of plastic and rubber components. For flexible, innovative solutions to custom fabrication challenges, you can count on our solutions providers to design high-quality parts that meet industry specifications.
Supplier Directory Categories
Elasto Proxy Inc. is also listed in these categories:
Technical Articles


Are Biofuels Bad for Your Budget?
(Plastics, Elastomers and Polymers)
As a manufacturer of high-performance materials for the petrochemical industry explained, most biofuels are a mixture of fatty acids. Created by the reaction of natural oils with triglycerides and... (
View Full Article
)