About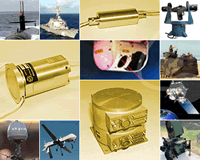 Electro-Miniatures Corporation (EMC), an ISO 9001:2000 registered company, has been designing and manufacturing high-performance slip rings and slip ring assemblies for more than 50 years, serving the defense, space and high-performance commercial markets.
With capabilities ranging from cylindrical, pancake, capsules to fully integrated motion control assemblies, EMC is uniquely equipped to satisfy your demanding power, data and signal transmission requirements.
Employing over 70 highly skilled engineers and technicians, Electro-Miniatures utilizes a broad array of capabilities necessary to design and manufacturer state-of-the-art slip rings and slip ring assemblies.
Electro-Miniatures has over 70 years of slip ring design experience. They feature state-of-the-art computer aided software and work closely with their customers to insure that all design requirements are met in the most efficient manner. Electro-Miniatures also utilizes proprietary algorithms to optimize the electrical and mechanical design to minimize signal and power losses.
Electro-Miniatures routinely achieves high circuit count in small packages. They possess an in-depth knowledge of mechanics, electronics, metallurgy and the inter-action between them to optimize your design requirements. They also utilize a broad slip ring design library, leveraging their heritage, which enables them to minimize product design time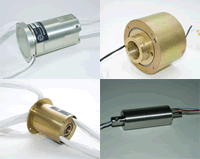 Electro-Miniatures Corporation's Products Families Include:
Small Capsules
Mid-Sized Capsules
Enclosed Power Thru-Bore
Enclosed Signal Thru-Bore
Separates
Custom Electrical Slip Ring Assemblies
Custom Fiber Optic Rotary Joint/Slip Ring Assemblies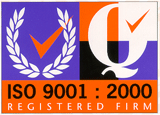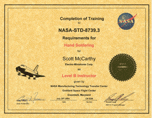 Supplier Directory Categories