About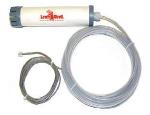 Founded in 1984, Electronic Sensors, Inc. is a technology based manufacturer of continuous liquid level monitoring and control instrumentation. Electronic Sensors, Inc. built its foundation by providing a convenient, low cost method of level gauging to the agricultural industry to monitor the level of liquid fertilizer. Seeing a need for ultrasonic gauging in other industries, the line was expanded to satisfy a wide range of liquid level gauging applications.
Electronic Sensors offers a broad selection of products and services. Whether your application requires a single instrument to integrate into an existing system, or a complete system, Electronic Sensors has the right products for you. The line includes digital ultrasonic sensors, 4-20mA ultrasonic sensors, static pressure transmitters,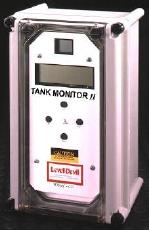 differential pressure transmitters, electro-magnetic sensors, radar units, single tank controllers, multi-tank controllers, batch controllers, and intrinsically safe systems just to name a few. If the current product line is incapable of solving your application, Electronic Sensors staffs full-time Applications and Custom Engineering departments to solve those difficult applications.
Electronic Sensors' services include everything from technical service to inventory management. Technical service and customer service departments are available M-F during normal business hours (8AM-5PM CT) to provide assistance with any questions or problems that may arise. Road crews are available to perform equipment installations that are backed by a full one year warranty. Our applications engineering department performs a complete overview of each storage vessel to determine chemical compatibility, equipment longevity, price, and all other necessary factors to ensure the products sold are appropriate for the application in question. An inventory management service is available in which level data is gathered daily by Electronic Sensors inventory department and reports are faxed to the necessary parties.
Supplier Directory Categories
Electronic Sensors, Inc. is also listed in these categories: