About
Accelerometers
Meggitt Sensing Systems Endevco® offers the industry's most comprehensive line of piezoelectric, variable capacitance, piezoresistive, ISOTRON®, and servo force balance accelerometers, they are the most commonly selected transducers used to sense vibratory motion due to their high accuracy, wide-band frequency and dynamic response, small size, light weight and ease of installation.
Meggitt Sensing Systems Endevco® research in MEMS sensors technology has led to the development of small, light-weight and extremely rugged sensors intended for inertial measurement applications.
Pressure Transducers
Using state-of-the-art silicon semiconductor technology, as well as advanced piezoceramic processing techniques, Endevco® has developed several innovative transducer designs for both static and dynamic pressure measurement over a wide range of temperatures.
Microphones
Meggitt Sensing Systems Endevco® piezoresistive and piezoelectric microphones measure high-intensity acoustic energy up to 180 dB SPL and in temperatures of up to +500°F (+260°C). Typical applications for these rugged, miniature transducers include boundary layer measurements in flight tests, wind tunnels, aircraft engine inlets, and launch vehicle propulsion systems.
Electronic Instruments
Meggitt Sensing Systems Endevco® provides a complete family of high performance signal conditioners to process signals from various types of transducers. A variety of features and functions are available in portable, single channel units or rack-mounted systems.
Cables and Accessories
Meggitt Sensing Systems Endevco® is an industry leader in the manufacturing of high-quality, low-noise coaxial and shielded multi-conductor cables. This is the critical link between transducers and electronics. Endevco® also offers a variety of standard and customized accessories such as mounting studs and blocks, magnetic adapters and connectors to meet your application needs.
Calibration Systems
Meggitt Sensing Systems Endevco® offers a range of dynamic calibration equipment including primary standard accelerometers, reference amplifiers, shakers and complete systems for vibration and shock calibration. Their calibration systems cover the range of frequencies from < 1 Hz to 50 kHz and shock pulses from 1g to 100 000g.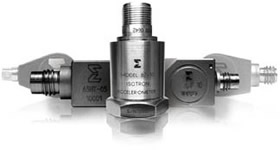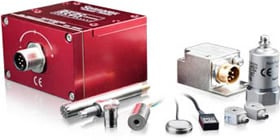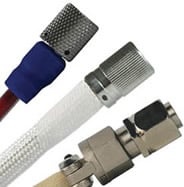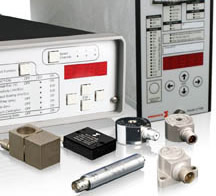 Supplier Directory Categories
Endevco is also listed in these categories:
Technical Articles